"Take Me out to the Ballgame," and Other Poems
K.T. Slattery
This week Trasna is pleased to feature the work of K.T. Slattery. A native of Tennessee, who now lives in the West of Ireland, Slattery is a familiar with Transatlantic crossings. "My biggest regret / Moving across the wide ocean- / I missed that glorious day / Red Sox World Champions!!!!" We commend Slattery not just for her image-rich poetry, but for her good taste in rooting for the Red Sox. This fall, Hedgehog Press is publishing her debut poetry collection which will include "Take Me out to the Ballgame.
Take Me out to the Ballgame
Scorecard balanced on knees
Cross pencil in hand
Me next to you
With my own scorecard
Looking over your shoulder
Determined to get it right
Without asking questions
Knowing all the words
To the Seventh Inning Stretch
Before I could speak
Ted Williams, a Saint
Ozzie Smith, my hero
It's what we did best
You and I-
Baseball
I learned the stats
I catalogued the big things
The Curse of the Bambino
Those horrible Yankees
St. Louis most summers
The mecca- FENWAY
High School graduation present
Cooperstown for College
My biggest regret
Moving across the wide ocean-
I missed that glorious day
Red Sox World Champions!!!!
I maintain it a miracle
It happened before
We carried your ashes
From the church
And the organ played
Just for you
Take Me Out to The Ballgame…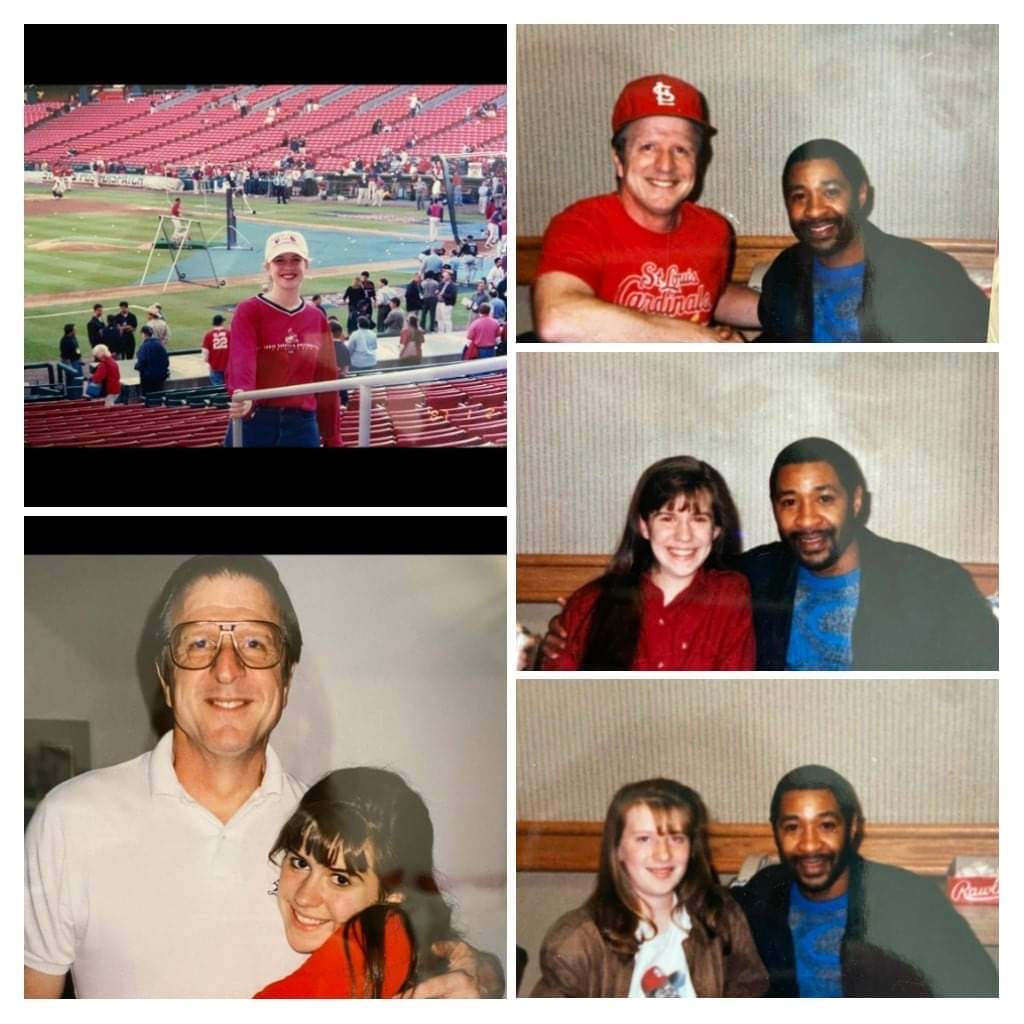 Joltin' Joe Has Left and Gone Away
Raised on baseball.
Days spent learning the stats,
the history,
the heroes,
the Lou Gehrigs,
the trivia
the trick questions—
Moses Fleetwood Walker,
not Jackie Robinson.
Weekends in the off-season
spent queuing for autographs
from the legends
Ted Williams
Joe DiMaggio, who was there
with his brothers,
Vince and Dom.
A dog named Clemens,
baseball cards for Christmas.
Every pack containing the possibility
of a future treasure
and a stick of hard,
powdery, pink gum
that broke as it was folded.
1998- Two men battled
for the home run title,
leap frogging each other every day.
Would it be Chicago or St. Louis?
Sosa or McGwire?
Answer:
Performance enhancing drugs
sullied the crystalline waters of
straight forward stats,
propelled those rawhide spheres
over high outfield walls.
My dogs' namesake also
a casualty of the scandal-
leaving a taste in my mouth
as rancid as Topps' gum
after five seconds of chewing.
Lettuce, this is spinach. We are under heavy attack. – Naval lieutenant, James C. Thorell
Words my father spoke,
things he never told his girls, his wife.
I read this surreal account in black and white,
added the red myself.
Only once in the 34 years I knew him, was
there mention of Vietnam.
My Great Uncle, Elbert Scott McCuskey
died on Father's Day- slipped away peacefully
in church- before Alzheimer's had the chance
to strengthen its grip. The Navy's second Ace in a Day,
he shot down five planes in the Battle of Midway,
as his aircraft carrier slowly made its final journey to
the bottom of the North Pacific, leaving him and
his F4F Wildcat orphans in a sky full of enemies.
On this bleak Father's Day, my father, full of nostalgia,
pulled out a flag, gently unfolded it,
put his finger through a bullet hole,
explaining his PCF-31 was under attack-
his friends died. What he failed to mention;
his actions saved the boat and the life
of Robert P. Heinz Jr, his M-16
jammed, he declined combat decoration.
It is hard for me to visualise the man I knew operating
an M-16, this man that could be too trusting, too optimistic—
but what I can relate to all too deeply, are the words
Mr. Heinz spoke when, recovered from his injuries,
he returned to Vietnam,
'I want to go back to wherever Mr. Thorell is.'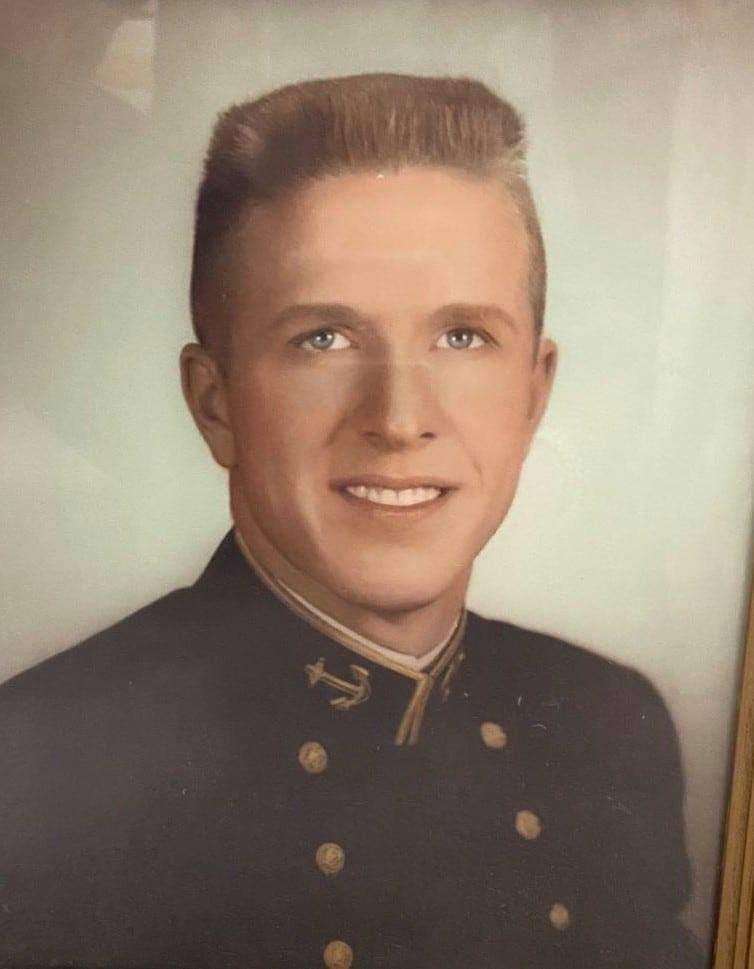 Naval Lieutenant, James C. Thorell
Lt. J. Thorell on a swift boat while on duty in Vietnam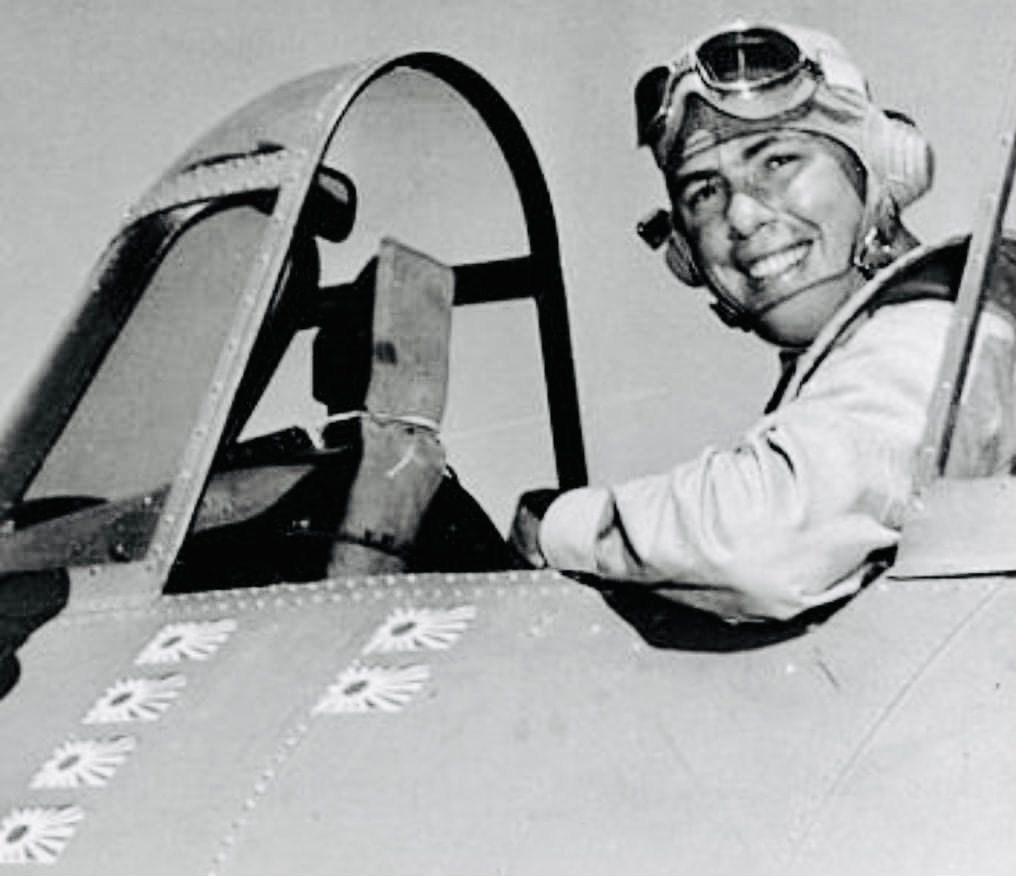 Author's great uncle Elbert Scott McCuskey, WWII fighter pilot
K.T. Slattery was born in Memphis, Tennessee, and grew up just across the state line in Mississippi. A graduate of Spring Hill College in Mobile, Alabama, she now lives in the West of Ireland with her husband and an ever-increasing amount of rescue pets. Her poetry and prose have been published in Ropes Literary Journal, Nightingale and Sparrow, The Siren's Call, Three Drops from a Cauldron, Planet in Peril Anthology, The Blue Nib, Impspired, The Wellington Street Review, Analogies and Allegories, and Streetcake. She was shortlisted for the 2019 Nightingale and Sparrow Chapbook Competition and has was longlisted for the 2018 and 2019 Over the Edge New Writer of the Year. Most recently she received a special mention in the 2020 Desmond O'Grady Poetry Competition. Her debut poetry collection will be published by Hedgehog Poetry Press in September 2021.
5 Responses to "Take Me out to the Ballgame," and Other Poems by K.T. Slattery