'Nora', an excerpt, as read by its author Nuala O'Connor
This week on Trasna we are very pleased to present writer, Nuala O'Connor, reading an excerpt from her most recent novel, NORA. The eponymous Nora was, of course, Nora Barnacle, lover, wife and soulmate to writer James Joyce. In her novel O'Connor gives us Nora's distinctive character, voice and original world view as the couple scrape a living in various parts of Europe. In sensuous and compelling prose O'Connor draws Nora as a staunchly nonliterary but original personality with her own distinctive voice. We see how Nora and Joyce dealt with his rising fame, his declining health, their family struggles. Their private tensions are set against the background of a Europe convulsed by the First and Second World Wars, and on into the post-war period. The novel opens, of course, in Dublin on Bloomsday, June 16th 1904, and comes to a close in Zurich in 1951 with the death of Nora. It is a compelling tribute to a true original, James Joyce's Gooseen, Galway woman Nora Barnacle.
Nuala O'Connor reads from 'Nora'
Author Nuala O'Connor reads from her latest novel, 'NORA: a love story of Nora and James Joyce'.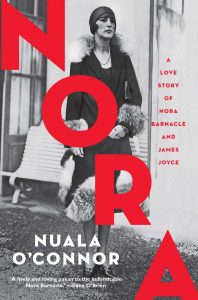 'Nora' is available from HarperCollins Publishers (USA) and New Island Books (Ireland).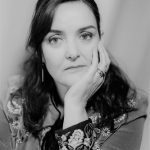 Nuala O'Connor lives in Galway, Ireland. NORA, her novel about Nora Barnacle, wife and muse to James Joyce, is out now in the USA, Ireland, the UK, and Germany. Her chapbook of historical flash, Birdie, was published in 2020 by Arlen House. Nuala is editor at flash e-zine Splonk. www.nualaoconnor.com Twitter: @NualaNiC