Felicity Hayes-McCoy and "The Year of Lost and Found"
Felicity Hayes-McCoy's latest novel, "The Year of Lost and Found," again takes place on Ireland's fictional Finfarran peninsula. It is a novel about ordinary people with extraordinary secrets. Set in 2018, it takes place in the lead-up to the year of Ireland's Civil War commemorations, and explores shared, hidden, and revealed family memories.
Warmth and humour are central to Felicity Hayes-McCoy's storytelling, which critics have compared to Maeve Binchy's, and, coincidentally, the book's sensitive portrayal of physical and emotional isolation from family will resonate with readers after a year of lockdown.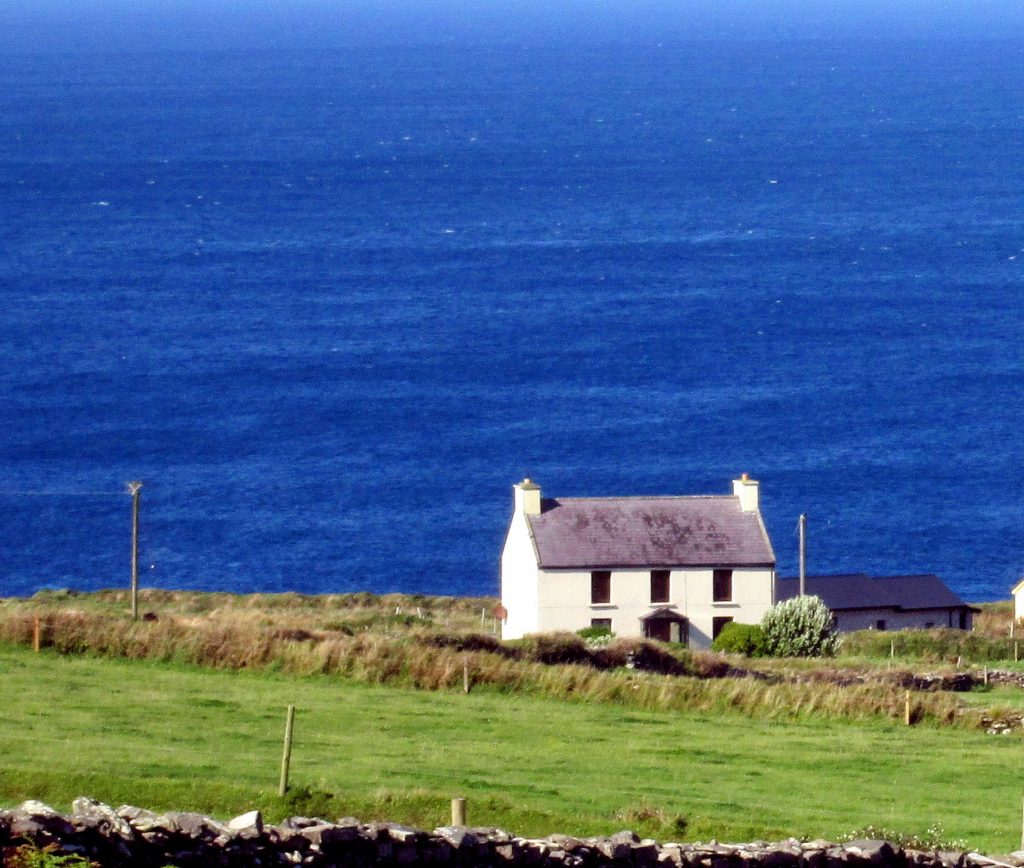 In discussing her latest novel, Hayes-McCoy says "What's concealed and revealed in Irish life has always fascinated me, particularly what's hidden in plain sight. I think the Finfarran novels succeed partly because they're intergenerational and reflect contemporary rural Ireland with optimism and, I hope, fairly shrewd accuracy. Essentially, I love seeing drama through the prism of the everyday. War, love, betrayal and revenge may be big, dramatic themes, but they all arise from ordinary impulses, complexities and turning points, in ordinary people's everyday lives."
Felicity Hayes-McCoy reads from "The Year of the Lost and Found"
"The Year of Lost and Found" from Hachette Ireland, Publisher.
It's business as usual in the sleepy town of Lissbeg on the west coast of Ireland's Finfarran peninsula, but, as local librarian Hanna Casey gathers material for an exhibition on Ireland's struggle for Independence, secrets revealed in her Great-Aunt's diary expose her own family history of love, dishonour and revenge. Will Hanna risk personal and professional fallout by keeping those war-torn secrets to herself, or will she honour the exhibition's spirit of shared storytelling?
Meanwhile, newly-wed Aideen has just had her first baby and becomes convinced that she needs to find her own dad, whom she's never known. But is she really prepared for the consequences?
Hanna and Aideen each face decisions and it soon becomes clear that, when old wounds are opened and forgotten memories disturbed, history is never just about the past. Will they discover that finding happiness is all about living in the present?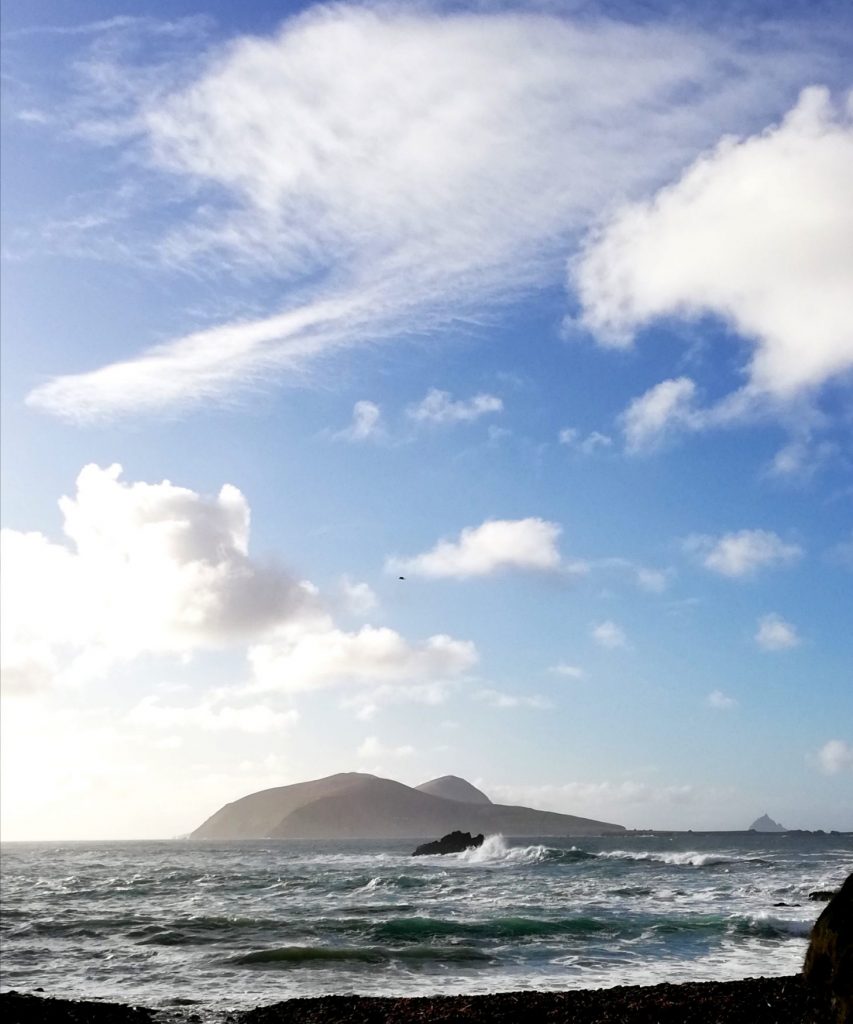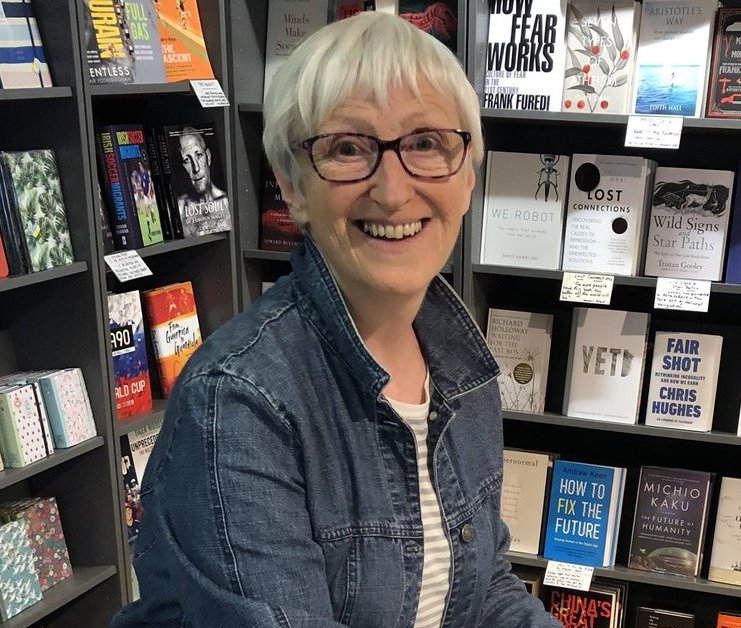 Felicity Hayes-McCoy author of USA Today Bestseller The Library at the Edge of The World, was born in Dublin, Ireland. Her father was from Galway, her mother from Wexford, and she studied literature at UCD before training as an actress in London. Her work as a writer ranges from TV, radio drama and documentary, to screenplays, memoir and children's books. Her Finfarran novels, featuring local librarian Hanna Casey, are widely read internationally, and have been translated into seven languages. She and her husband live in the West Kerry Gaeltacht and in Bermondsey, London. She blogs about her life and work on Twitter @fhayesmccoy and on Facebook as Felicity Hayes-McCoy Author https://www.facebook.com/fhayesmccoy/
The Year of Lost and Found can be had from all bookshops in the UK and Ireland (and, obviously, from online outlets). The best link for buying it internationally is The Book Depository's. They deliver free worldwide. https://www.bookdepository.com/Year-Lost-Found-Felicity-Hayes-McCoy/9781529361056
3 Responses to Felicity Hayes-McCoy and "The Year of Lost and Found"
Jeanne Tesnow says:June 26, 2021 at 8:54 amTruly enjoyed this personal & visual
Opportunity to hear & enjoy Personally
Felicity's heartfelt reading of her newest novel!
Thanks for this mini trip to the land 🇮🇪
we all Love ❤️ & look forward too visiting again soon !
Jo says:July 2, 2021 at 10:37 amOh,what a true delight! To listen to the heart behind the printed word, to step behind the curtain and hear the magic! Absolutely loved this, made my heart smile!
Felicity Hayes-McCoy says:August 6, 2021 at 8:30 amI loved doing this reading and sharing the story behind The Year of Lost and Found. Thank you for asking me!